---
AI Solution
for Grid Arbitrage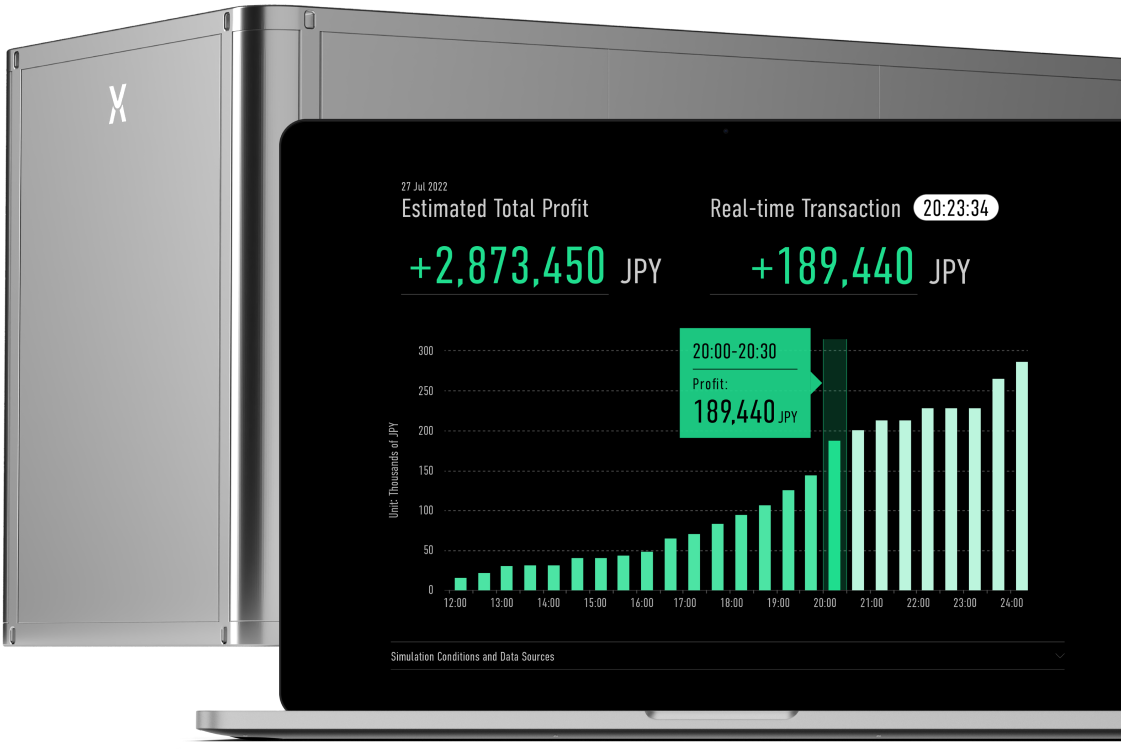 ---
AI x Grid Battery
Maximize Battery
Efficiency and Revenue
PowerX's cloud-based AI automates battery operations (wholesale power trading and charge & discharge control) to maximize battery performance and profits.
---
Installability
Real-time
Battery Optimization
The AI Solution can be implemented in existing battery assets through integration with third-party EMS or VPP platforms.
---
Automaticity
Automatic Charge and
Discharge Operations
Obtaining the daily bidding plan from the AI's web system is possible every day before the Day-Ahead Energy Market closes. In addition, API integration with the supply-demand management system allows for streamlined automation of JEPX bidding.
---
Profitability
AI-enabled Battery
Asset Monetization
The outcome of an annual operational simulation for an energy storage system with a capacity of 30MWh shows that PowerX's AI software can achieve an average profit improvement of 76%* compared to the conventional approach of manual bidding and daily charge/discharge control. *based on in-house research
Simulation
Battery Operational
Profit Simulator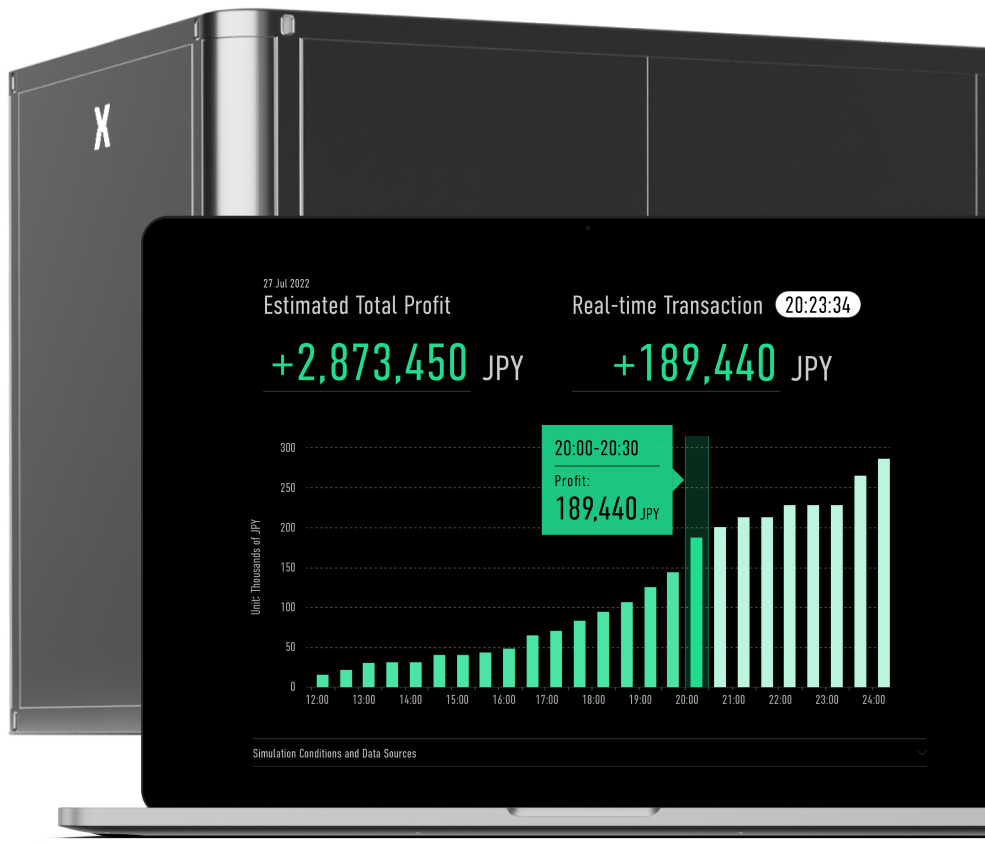 Electricity sales profit (for the current month)
Cumulative electricity sales profit (until the previous month)
Current profit
Daily cumulative
profit (simulation)
Expected profit from electricity sales
Example 1
Projected energy price on a day when fluctuation is high
Given the typical pattern of fluctuations in weather and electricity prices, the AI's algorithms can predict wholesale prices based on the demand situation and map out optimal charging/discharging instructions for batteries.
---
Example 2
Projected energy price on a day when fluctuation is low
Predicting prices and determining optimal charging/discharging instructions based on manual operations becomes challenging when there is ambiguity in the fluctuations of weather and electricity prices.
---
Example 3
Projected energy price: Manual operations vs. AI
When complex conditions arise, such as ambiguous weather and price fluctuations, manually predicting the appropriate timing for charging/discharging becomes difficult. PowerX's AI solution utilizes algorithms to achieve efficient charging/discharging all year round.
---
Contact us
Contact us to learn more about the AI Software Solution
---